It's here! The Eco Easter Edit, our chocolate-free Easter gift guide. 
Gift giving . . . without a choccy egg in sight!
Looking for Chocolate-Free Eco Easter gifts for little ones can be a struggle but we've got you covered! Not only are these little gifts non-chocolate but Eco-friendly as well, making them a great addition to Easter baskets or as a special delivery from the head bunny himself
All the fun . . . without the sugar highs!  
This cute little bunny is perfect for teethy toddlers to get to grips with, in three beautiful colours - goose down grey, storm grey & blush to choose from!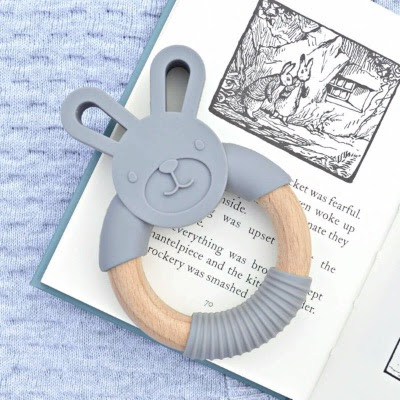 Chocolate-free can be fun with these adorable wooden egg cups, in bunny, bear, tractor or rocket which one will you choose?
The Bunny-Ears chopping & serving board in solid oak is the perfect gift for every young cook & perfect as a treat board at Easter parties!
Have a Happy Easter . . . love Blue Brontide & The Easter Bunny!